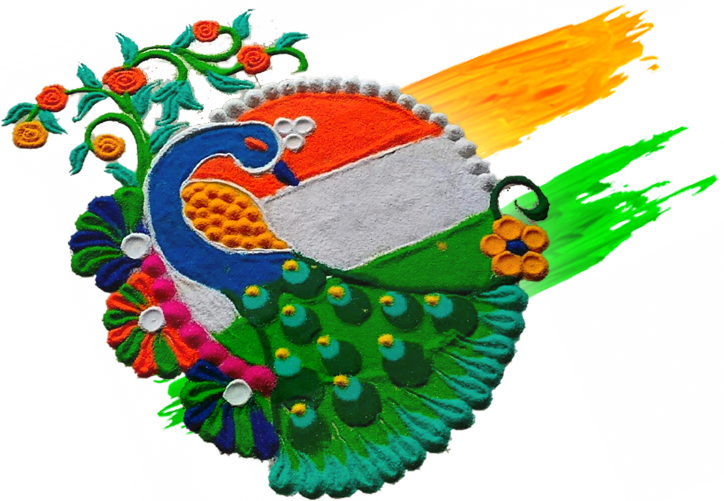 Rangoli Competition Guidelines:
General Guidelines:
General Theme of the Rangoli Competition is on G-20 Activity:
Save Environment and Swachh Bharat Abhiyan.
There will be only one round of competition.
Maximum 2 members are allowed in one team.
Maximum time to complete the Rangoli is two hours.
Teams will be responsible for arrangement of the material required to prepare Rangoli.
The participants will not be allowed to refer to any printed material material etc. for preparing Rangoli.
Any act of indiscipline by participants calls for cancellation of registration.
Slots will be given on first-come, first-served basis.
Evaluation will be based on Creativity, Clarity, Colors, Artistry and Theme conveyed.
The judges' decision will be final.
During the competition no student is allowed to carry any kind of paper materials or any electronic gadgets like mobile etc.
Certificate will be given to each participant.
Be responsible for making the rangoli at the pre-decided location. Volunteer shall help and support for the same.
Guidelines for Rangoli:
Rangoli art should be of 3 ft x 3 ft.
Only Rangoli Colors or colored sand should be used.
Space will be Provided .within that space rangoli should be made.